I just realized that I wrote this a while back, but never published it. :/ There are apparently a couple like that. Anyway, here it is!
We have a lot of lunch meetings at work, so that often means SANDWICHES!! The last meeting that we had for our annual golf tournament, we got East Bay Deli boxed lunches. I chose the turkey (the choices were ham or turkey). It was on wheat bread, so that helped the sandwich to not be quite as gummy as the ham sandwiches on white bread.
The sandwich was a typical boxed lunch sandwich, nothing really to write home about, but I can say that there was plenty of meat in it, so it was quite filling. I wish that I would have gotten a picture of my favorite part of the boxed lunch, the cookie. I sifted through boxes until I found the cookie that I wanted, the chocolate chunk.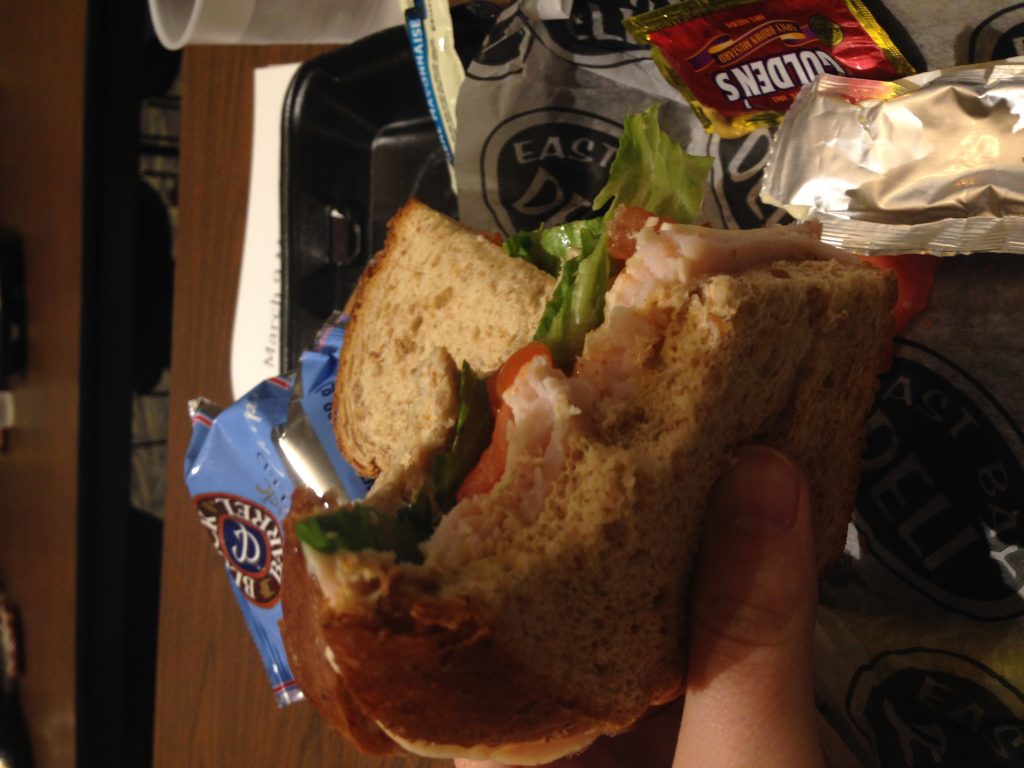 So yeah, it was pretty great. If I'm going to have to go to a meeting, let it always be a meeting with food!