My birthday was last Wednesday (the 13th) and it was filled with good sandwiches. What made them even better was that they were FREE! Nothing like a free sandwich. First off, we went to a local favorite of mine, Michael's Cafe. My friend, former student, current office mate, and supervisor Aaron was kind enough to buy my lunch. It was Philly day, (I like Philly day) so I got the cheesesteak and fries. Lisa, my favorite Michael's staff person also threw in a free birthday brownie. So it was awesome.
I won't make you wait any longer. Here's the sandwich!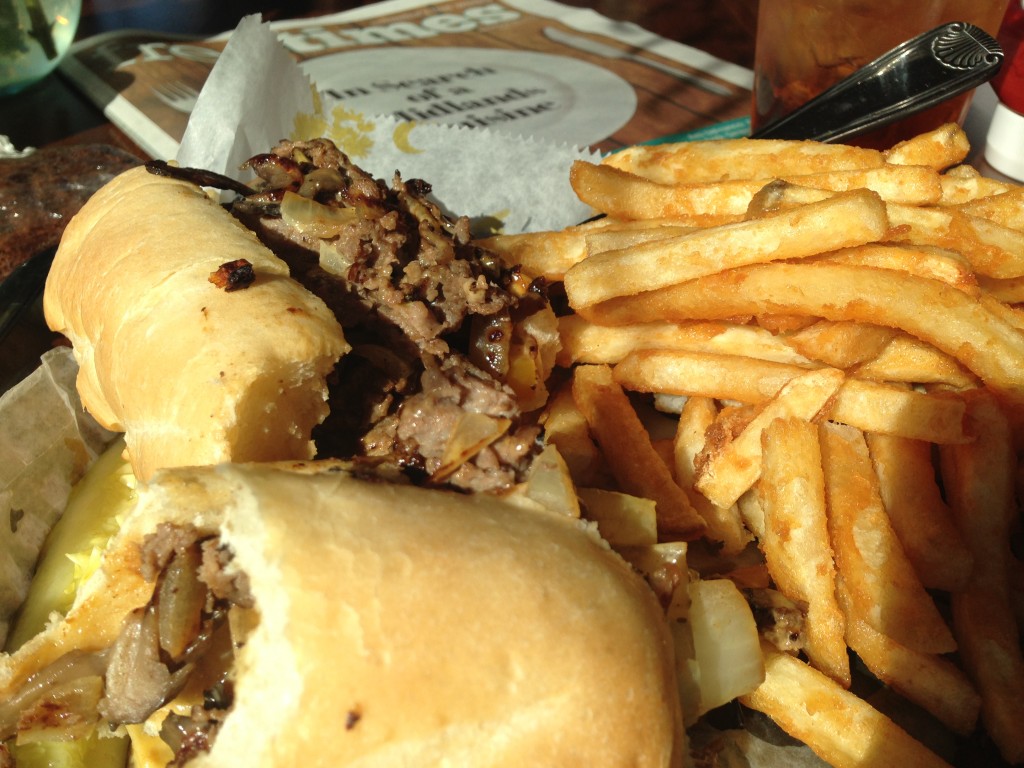 Yummy yum yum yum.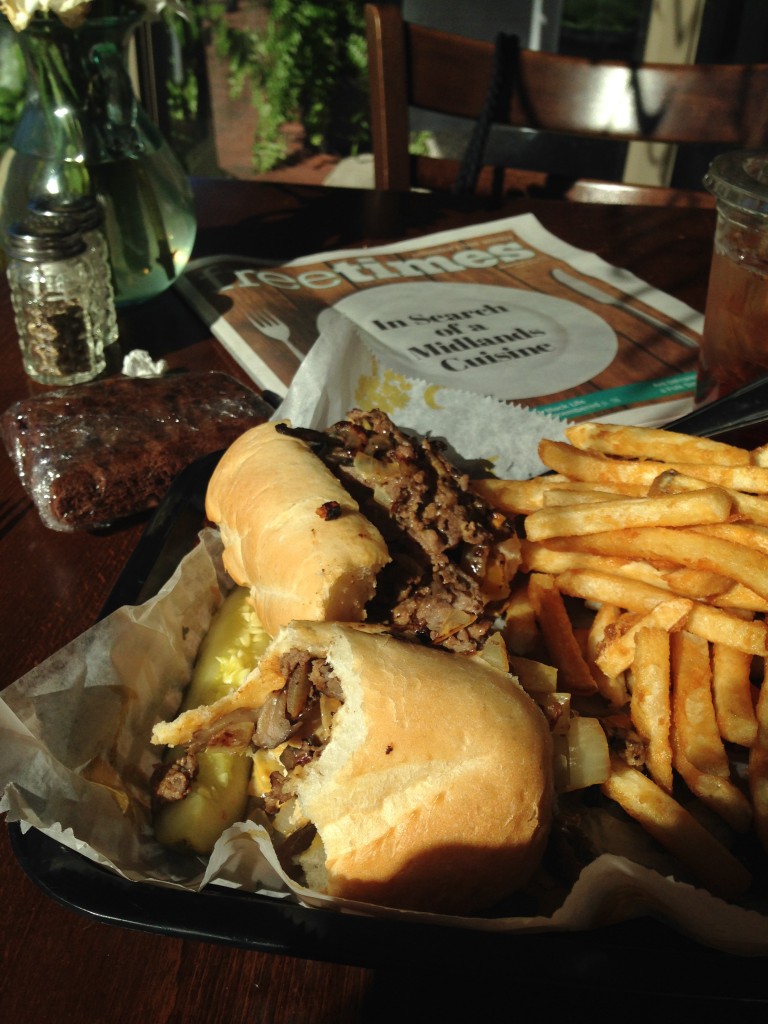 Here's a wider shot with a view of the brownie.
That was lunch. For dinner I decided to head over to Firehouse Subs because they have one of the best birthday deals. You show them your ID and get a a free sub! No "birthday club" to sign up for. No giving away your e-mail address and getting spam everyday for the rest of your existence. No printing coupons. None of that nonsense. You just go in, tell them you want your birthday sub, show them your ID, tell them what kind of sub you want, they take your order, tell you happy birthday, and then you walk out with your sub. No hassle. Just how I like it. I got a turkey and bacon one. I can't remember if it was ranch or not. I just know that it was good and totally hit the spot.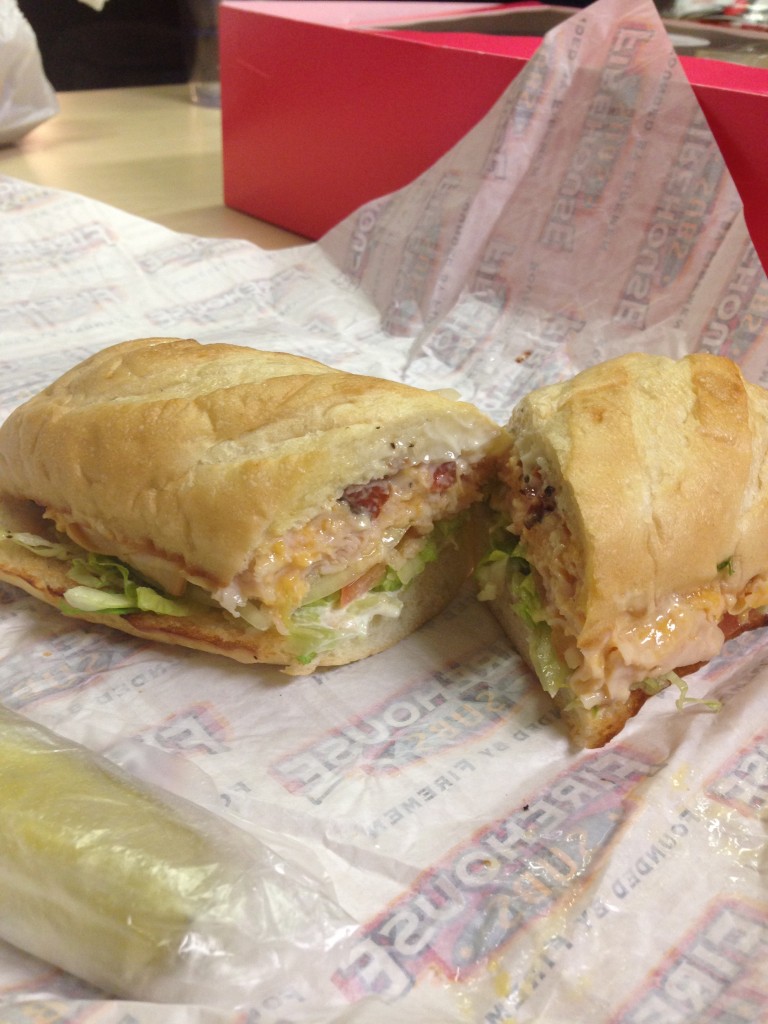 If I could turn back time, I'd eat that sandwich again.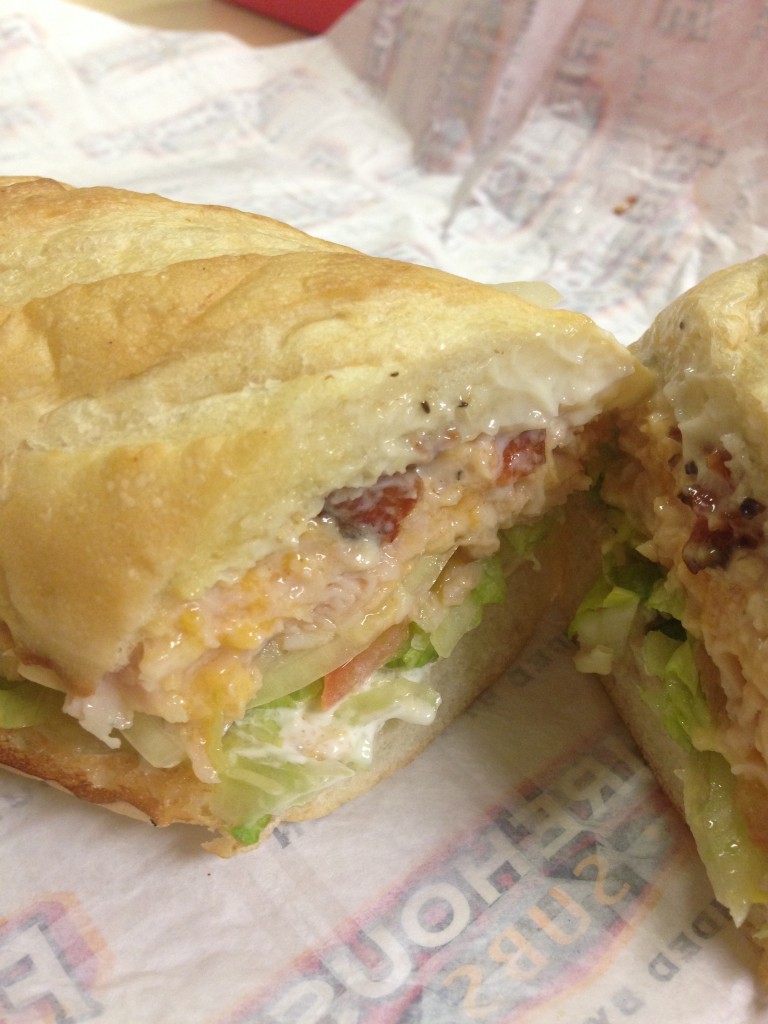 And here's a close up on that delicious (and free!) goodness.
I must say, all of the sandwiches, and not to mention the good friends and family who called, texted, messaged, sang, and delivered cupcakes throughout the day, sure did make turning 32 turn out to not be half bad.