Do burgers count as sandwiches? I'd venture to say that all burgers are sandwiches, but not all sandwiches are burgers. Does that make sense? It does to me, and as far as this blog goes, that's what matters. Anyway, Columbia's little sibling suburban town, Blythewood has been getting a lot of cool stuff lately. One new kid in town is Freddy's Frozen Custard and Steakburgers.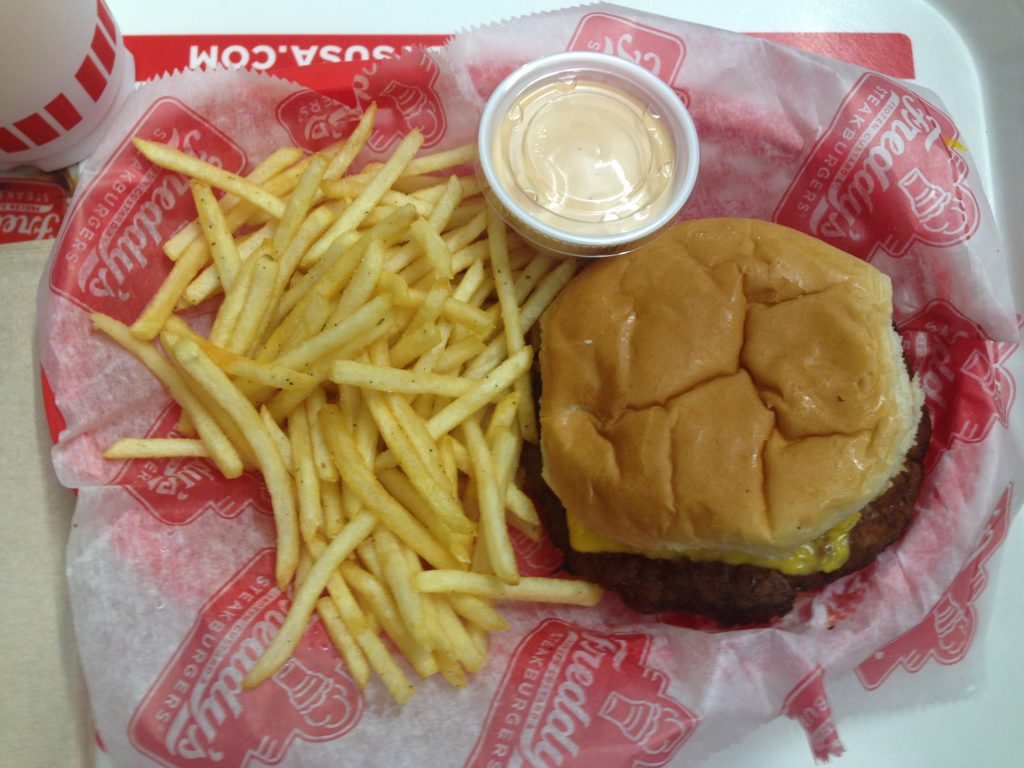 I was pretty excited about this because I love steakburgers and I love frozen custard. Though Freddy's is a chain, we don't have one in these parts and it started in the midwest … Kansas I believe. The frozen custard is one of the main things that I miss about Kansas. I talked my friend Sky into making the trek out to Blythewood to try things out. We were both glad that we did. We got California style burgers (they come with lettuce, tomato, and sauce), which I think is to mimic the In-N-Out Burger. I was also super excited that they had containers of "fry sauce" at the condiment station. Condiments are rad. These pictures show the delicious burger in all of its glory, along with the yummy shoestring fries.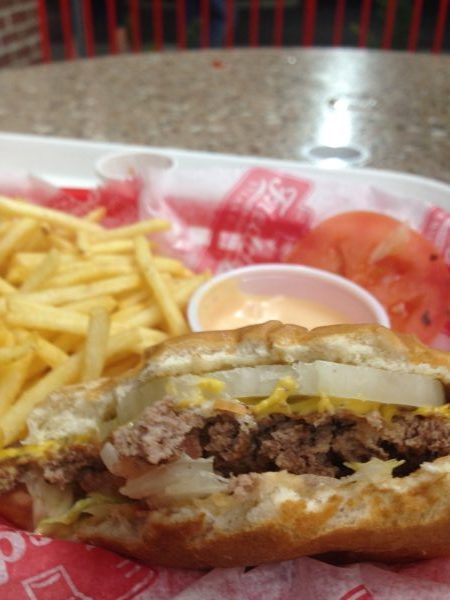 And even though it isn't a sandwich, I thought I'd throw in the custard as well, because, well, custard. Since Freddy's was only a few weeks old when we went, they were still working out some kinks and they ran out of vanilla custard. I wanted swirl, but I settled for just chocolate.